Cut out the Middleman
Buy Direct from the Manufacturer
Discounts on Large Orders
Delivery Available
40 Year Warranty
ABOUT US
ZBest Discount Steel, located in Amboy, IL, offers premium steel roofing & siding. They manufacture cut-to-length roll formed metal panels for the Ag, residential, and commercial markets.
 40 YEAR WARRANTY
We stock several colors of a industry leading siliconized polyester paint system with a 40 year warranty. We can also make stock and custom trim profiles up to 21′ in length.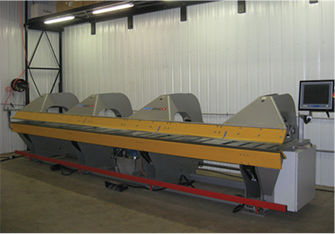 SUPERIOR CUSTOMER SERVICE
We are a small company that prides itself on our superior customer service and knowledge of our product line. At ZBest our salesman have a background in installation, so we will be able to help you in not only product sales but the design of your project.
BUY DIRECT FROM THE MANUFACTURER
Nothing is better than buying directly from the manufacturer and cutting out the middle man for big savings. We can offer complete building

BUY DIRECT 
(CONTINUED)
packages or simply sell you one bag of screws. No customer is unimportant and no order is too small for us here at ZBest Discount Steel. 
ZBEST OFFERS:
29 ga. & 26 ga. In a wide variety of colors
Stock & custom trim up to 21′ made in all colors
State of the art computer controlled equipment
Complete post frame building packages
Job site delivery available
Super fast turn around time